Mr. Merchant Digestive Harade (Pachak Harade, Digestive Harad), 400g
₹300
Perfect appetizer, good for digestion & stomach ailments. Helps in Relief of Acidity.

Chatpata tablets, fun to have at any time of the day. Rich source of natural nutrients & anti oxidants.

Prepared, processed and packed in a very hygienic condition to ensure better quality and authentic flavor.

Hand Made, Authentic Indian Taste, Premium Packaging comes in a handy zipper stand-up pouch, Strong zip lock so the flavors don't escape easily – perfect for gifting.
---
Related Products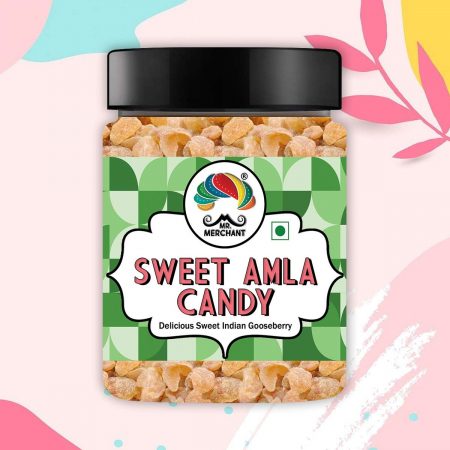 Mr. Merchant Dry Sweet Amla Candy (Indian Gooseberry) (Jar Pack), 300g
Rated 5.00 out of 5
₹

300
Rich Source of Natural Nutrients. Healthy and Smart Snack Choice

100% Natural Dried Sweet Amla Candy No Artificial Flavors, Colors, or Preservatives.

Rich source of natural nutrients, Loaded with Vitamin C

Cleans Digestive, Blood & Urinary Systems, thus Enhances Metabolism. Keeps the Body Young Healthy and Energetic.

Good to Cure Acidity, Advised for Pregnant Mother as it Nourishes the Fetus, Brain tonic for School Age Children