Mr. Merchant Jeera Goli, 400g
₹300
Original Jeera Goli Mukhwas Churan & Best Jeera Mouth Freshener available in a handy zipper stand-up pouch with strong zip lock. Easy to store & carry.

All time classic and favorite of all Jeera digestive goli. Get the best sweet and tingling Jeera Digestives Goli for the best overall body tonics.

The ancient Indian method for best after-meal taste and digestion

An ideal appetizing traditional Jeera candy which every age person would love to have at any time.

Prepared, processed and packed in a very hygienic condition to ensure better quality and authentic flavor.
---
Related Products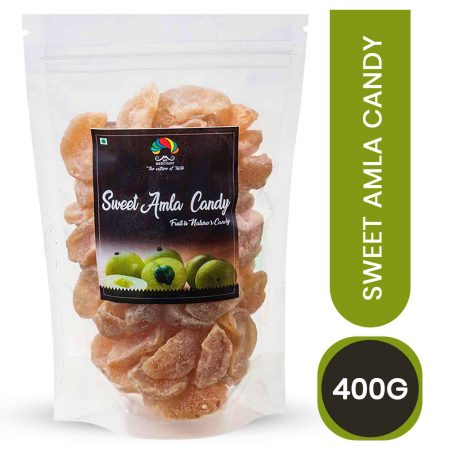 Mr. Merchant Sweet Amla Candy, 400gm
Rated 5.00 out of 5
₹

300
Rich Source of Natural Nutrients. Healthy and Smart Snack Choice. Natural Immunity Booster for Good Health-A Healthy Substitute for Sugar Candy

Source of Vitamin C, Potassium, Calcium and Iron. No Added Artificial Flavors or Colo

Cleans Digestive, Blood & Urinary Systems, thus Enhances Metabolism. Keeps the Body Young Healthy and Energetic.

100% Natural: Does not contain any preservatives, artificial flavors, artificial colors or things you don't understand.

Indian after-meal snack or digestive aid widely used as a mouth freshener, especially after meals.