Mr. Merchant Namkeen Ginger (Pachak Adrak), 150 gm
₹280
Delicious and Namkeen Adrak (Ginger) Pachak Candy

Mr. Merchant Namkeen Ginger (Adrak pachak) is made out of rich quality ingredient.

Its unique taste is an ayurvedic miracle with digestive properties to keep your stomach happy

A perfect taste digestive churan made from Dry Ginger, Salt, Blacksalt, Neembhusat, Pepplamool, Sugar etc.
---
Related Products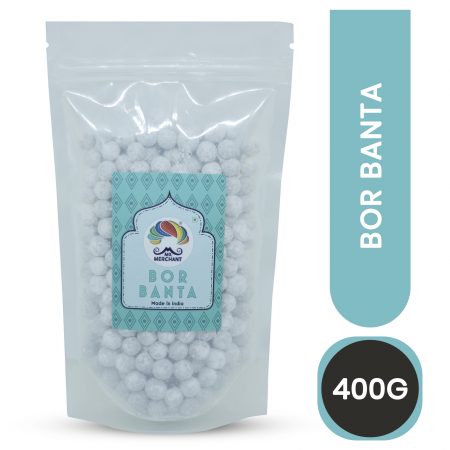 Mr. Merchant Bor Banta, Borkut Goli (Jujube Candy), 400g
Rated 4.57 out of 5
₹

300
A delicious, fun Mouth Freshener / mukhwas to relish your cravings for tingling taste and mouthwatering aroma.

Prepared, processed and packed in a very hygienic condition to ensure better quality and authentic flavor

Indian after-meal snack or digestive aid widely used as a mouth freshener, especially after meals.

100% Hand Made, Mouth-watering Flavor & Aroma, Authentic Indian Taste, Premium Packaging comes in a handy zipper stand-up pouch, Strong zip lock so the flavors don't escape easily – perfect for gifting.