Mr. Merchant Orange Candy, Narangi Goli, Santra Goli (Khatti Meethi Goli), 400 gm
₹250
Treat yourself to the sweet and tangy outburst in your mouth.

Vintage style boiled sugar confectionery with Indian style orange flavour

Pop'em up anytime for that much required Sugar-rush.

Packed With care to retain its freshness and favour.

Easy to carry and apt for Outings or Breaks or Movies or Picnics or just Anywhere.
---
Related Products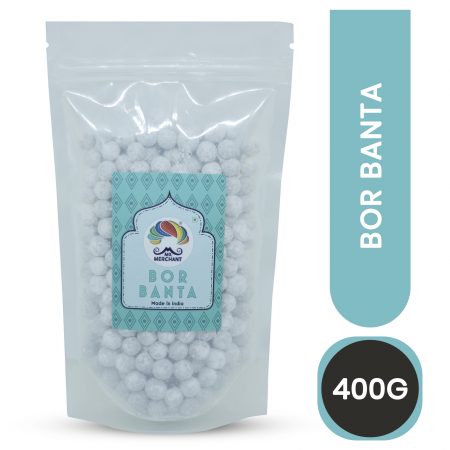 Mr. Merchant Bor Banta, Borkut Goli (Jujube Candy), 400g
Rated 4.57 out of 5
₹

300
A delicious, fun Mouth Freshener / mukhwas to relish your cravings for tingling taste and mouthwatering aroma.

Prepared, processed and packed in a very hygienic condition to ensure better quality and authentic flavor

Indian after-meal snack or digestive aid widely used as a mouth freshener, especially after meals.

100% Hand Made, Mouth-watering Flavor & Aroma, Authentic Indian Taste, Premium Packaging comes in a handy zipper stand-up pouch, Strong zip lock so the flavors don't escape easily – perfect for gifting.